Ny spelare i Angered Allians 2023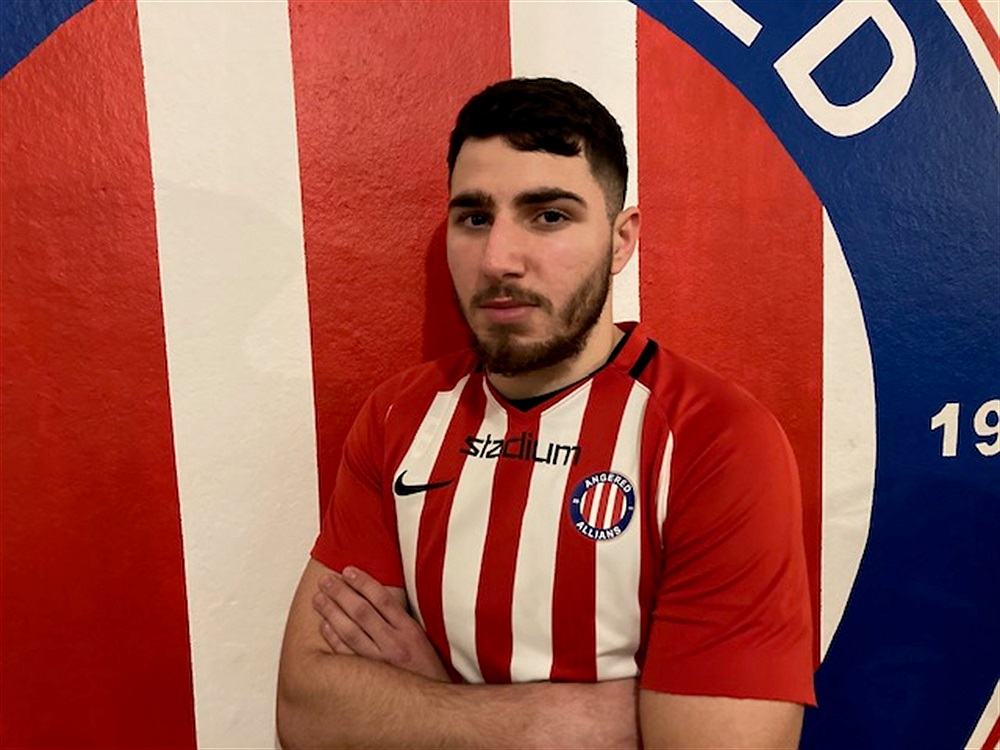 Ismail Ekinci
Nyförvärv nummer sju i Angered Allians är Ismail Ekinci,som även han kommer närmast från vänföreningen Angered MBIK.
Varmt välkommen till Angered Allians Ismail!
Ismail är en av flera spelare som kommer närmast från spel i Angered MBIK,Ismail är en kraftfull forward som oftast väljer raka spåret mot motståndarmålet!
Det ska bli intressant att följa Ismaels framfart i motståndarnas straffområde i årets seriespel!
Lycka till Ismael i Angered Allians!
¤ Vem är Ismael Ekinci? (who are Ismael Ekinci?)
-Ismail Ekinci is a guy, that came from Denmark, to do something diffrent. He is a guy that dont like to be comfortable, because there is so much to learn where you are not in your comfortzone. And i have roots in Turkey.
¤ Hur hamnade du i Angered Allians? (how did yoy end up in Angered Allians?)
-I have to be honest, the friends i got from last year in my old club they talked about Angered Allians, they said a lot of positive things. And when i heard who the coach was going to be, then i didnt hesitate.
¤ Har du något motto/någon ledstjärna i livet? (do you have any motto/leading/following star in your life?)
-I learned early in life that Its okay to fall down 99 times as long as you get up 100 times.
¤ Roligaste /stoltaste fotbollsminnet? (most funny/proudest fotball memory?)
-When i played in Turkey when i was 16, and got my debut for the U23. And scored in my debut. In my own country in front of many people, included my family. Thats one of them.
¤ Vad skulle du göra om du var kung för en dag? (what would you do if you were king for a day?)
-I would make sure, homeless would get a home, and people without food would get food. And after that i would retire my hole family.
¤ Vilken spelare blir publikfavorit på Hjällbovallen i år? (wich player will become a public favorite at Hjällbovallen this year?)
-I am sure about Hadi Asskoul,when he gets back from injury then i feel bad for the other teams defence, they will look for the ball from today to tommorow, and they will still be behind. We can not forget our turkish young guy Arman Sevgi, the talent he has is something diffrent. If he puts in the work it takes, then he has got a bright future.
¤ Vilken lagkamrat skulle du köpa en begagnad bil av,och varför? (wich teammate would you by a used car from,and why?)
-Hadi Asskoul 100%, he knows a lot about good cars for a good amount of money😂
¤ Vilken lagkamrat skulle du inte köpa en begagnad bil av,och varför? (wich teammate would you NOT by a used car from,and why?)
-I Can tell you many, but i think the top 2 i wouldnt buy from is Richie and Franniel for sure :-)
¤ Vad ska du bli när du blir stor? (what will you became when you grow up?)
-I take one day at a time so lets see where we end in this life. Everything is written so nothing to be so cirious about.
¤ Var vill du placera Angered Allians i serietabellen i år? (which place will you have Angered Allians in the liga this year?)
1.
¤ Since you have roots in different countries,which official team would you play for in the big tournaments as the Olympiq EM and VM?
-Turkey without doubt.
Till sist: Frågan som aldrig ställdes men som du gärna vill svara på!? (at last the question you never got but wants to answer!)Här kan du måla med den breda penseln 😊 (or wants to tell everyone about everything)
Check out my merch on this link
Le-kinci.myshopify.com
Launching first production soon. :)
Vi tackar Ismail för att han ställde upp och svarade på frågorna,och för att han bjöd in till sin nya hemsida :-)
Nu kör vi Ismail! (Lets GOOO Ismail!)
---